So, I'm incredibly stressed out. I have been for a while. Luckily, Prom is Friday, and once that is over much of my stress will be alleviated.
Until then I will be obsessing over my hair and makeup.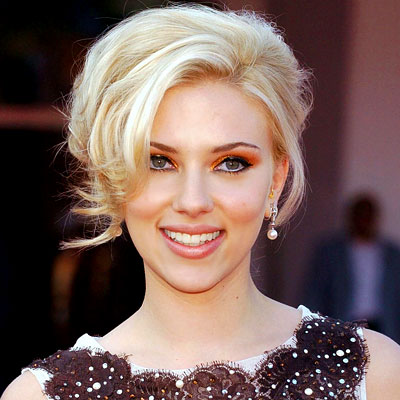 Scarlet Johanson is too beautiful - but the orange eyeshadow?
Considering my
vintage dress
I thought a modified bee hive (as seen on ScarJo above) would be the ideal choice. Hopefully my hairdresser will have her own suggestions. I'm so lucky to have someone I trust to do my hair, she's been dong my hair ever since I was in middle school.
I'm going to MAC to get my makeup done. I had my makeup done at MAC last year before prom and it was amazing! While I know they'll do a fabulous job and be able to get my skin looking flawless and my cheeks rosy and beautiful it's hard for me to give up all that control to someone I don't know. In the end I know it will be worth it.
All of the stress of prom will be worth it...